"Enlarge your house, build an addition. Spread out your home and spare no expense!" -Isaiah 54:2
We are raising funds for our new facility in Grand Rapids, Michigan, that will be central to our Administration Team, conferences, major events, and home to The Point Grand Rapids and The Point Exchange. We are utilizing the funds to help with renovating and updating the building for use.
With this new facility in the heart of Grand Rapids, we'll be able to reach more people in the local community with the power and love of Jesus. We're making room for others to experience God and find a place to call home.
For the latest information and updates on our Make Room project, scroll down to Updates. Partner with us to see our building transformed by standing with us in prayer or by giving financially. Click the Give Today button and give a one time donation or set up a reoccurring gift today. If you do not usually attend our campuses, you can select "The Point Grand Rapids" when prompted to choose a campus and select "Make Room".
Let your friends and family know about the Make Room New Facility Fund by clicking on the buttons below.
Update | February 17, 2019
In July 2018, we were able to complete the demolition phase! We also installed exterior doors to what will be the entrance to the main lobby and had a bright red sign installed so our building is clearly marked on busy 28th Street!
Shortly after, we hosted a Volunteer Day and had around 25 volunteers from different campuses come out to give their time and energy to this project! A volunteer was able to bring in some heavy equipment and remove almost 2,000 square feet of concrete along with two in-ground car lifts! The removal of the concrete and lifts was a huge next step in preparing the new space for the plumbing that needs to be done for what will be our new bathrooms and kitchen! We were also able to begin framing stud walls to hang drywall on for the main lobby. Overall, the Volunteer Day was a huge success and paved the way for our next phase of work!
In the fall of 2018, additional volunteers have been able to continue framing walls as well as installing insulation. Preparation work for future installments of electrical wiring and additional drywall has been happening as well.
With all of the volunteer contributions, the church has been able to save an estimated $12,000 to $15,000! We want to say a massive thank you and well done to everyone who has been able to be part of this project by donating your time, energy, tools, and equipment!
We've seen God's faithfulness during the Make Room project and we give him all the praise! We are looking forward to moving into this next phase focusing on plumbing and electrical work!
Update | July 28, 2018
Hear from Chad Kinkle and James Kraft about an upcoming Volunteer Day at The Point Grand Rapids!
Update | January 14, 2018
Hear from Angela Hughes, Chad Kinkle, and Jed Kasica about upcoming opportunities for Make Room.
Update | October 12, 2017
THANK YOU for every gift given and every dollar sowed toward the Make Room New Facility Fund. Your giving enables us to build, strengthen, and grow the work God has entrusted us to do, and as we Make Room, please know that each financial gift you give goes to seeing lives changed and empowered! We've been so blessed by the responses of people who have contacted us about fundraising ideas, potential streams of income, and generally looking to push doors with readiness to receive God's provision in all circumstances. Thank you so much!!

Beginning next Friday, we have our fourth annual Build Leaders Conference. In line with the vision of The Point, we are creating an environment for our leaders (and upcoming leaders) to Grow Strong and be equipped to fulfill their God given purpose and destiny. Next week, we will host the greatest attendance we have ever received at an event and we are totally maxed out at the number we can fit into our building at The Point Caledonia. We are thrilled to have such a great number of people who will be influenced by God's 'now-word' who will then influence others by their revelation and what has been imparted to them. This is God's Kingdom in action!

Additionally, The Point Grand Rapids is on the move again! We have packed out and outgrown our second facility at Wyoming High School. Beginning this Sunday, The Point Grand Rapids will meet at Grand Rapids Christian Middle School!

As excited as we are, it is certainly time to think bigger in terms of our building space. We never want to turn anyone away who wants to be part of our conferences or campuses, and we have been very creative in how we are able to fit more people in and create space to welcome everyone. This being said, we have stewarded our finances, building spaces (both our own and rented spaces), and every resource available to us to the best of our ability, knowing God always has a way forward for us. Every week new people are discovering The Point and many are joining our family and have found their home with us. We thank God for each and every one!

We are 100% confident God will provide more than enough to complete the work at our new facility. Would you think and pray afresh on how you can give to our Make Room New Facility Fund? Also, if you know of a business or family member or anyone realty who would be interested in giving to Make Room for God's Kingdom, please encourage them to give and see God's blessing poured out on their lives.

Please Click Here to watch an awesome miracle that God has done from Catch The Fire Ministries in Toronto, Canada. Let it stir your faith and remind us that with God nothing is impossible!

You can give online at the top of this page, and if you wish to donate any assets, stocks, bonds or anything else please contact us at makeroom@thepointchurch.com for more information.
Update | August 13, 2017
Hear from our Senior Leaders Andrew & Angela Hughes on the next phase of Make Room.
Update | April 30, 2017
Take a tour of our new building and hear from Jed Kasica and Andrew Hughes about what's needed to complete Phase One which includes our office, reception, multipurpose/training and kids rooms.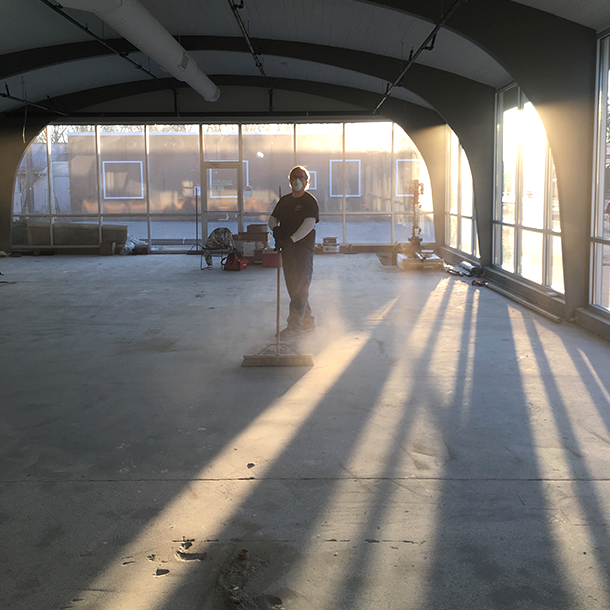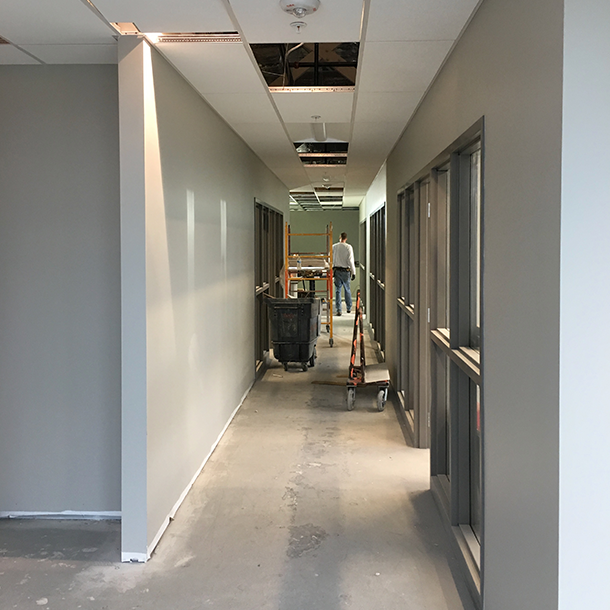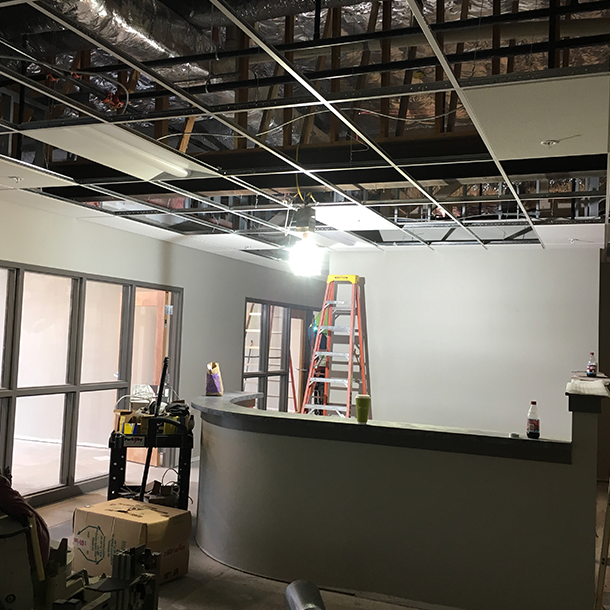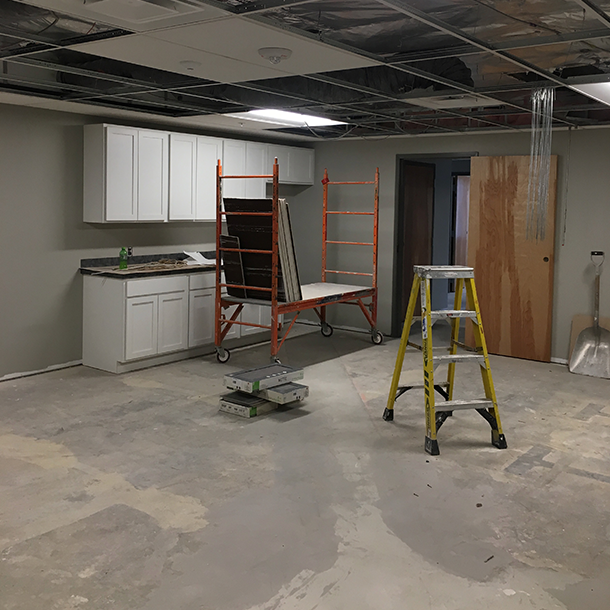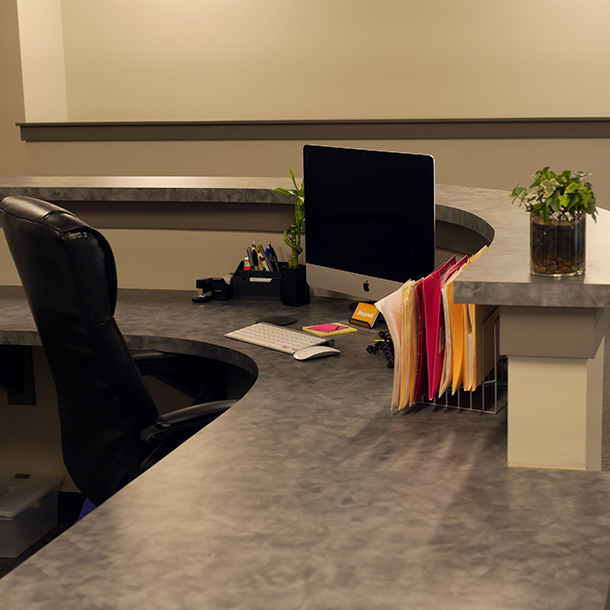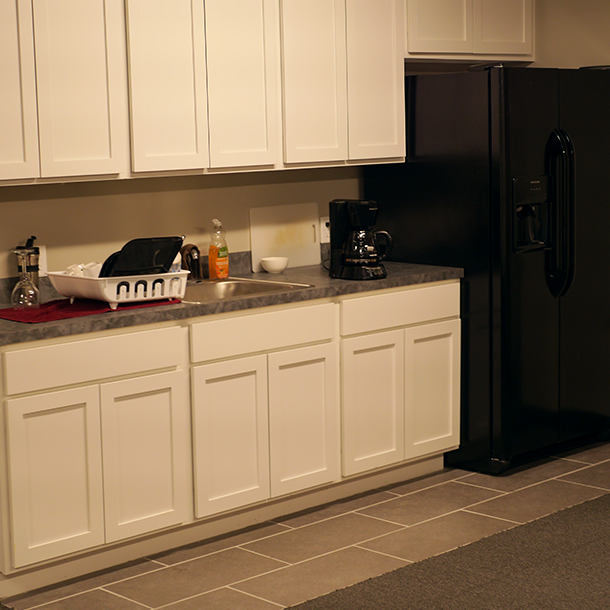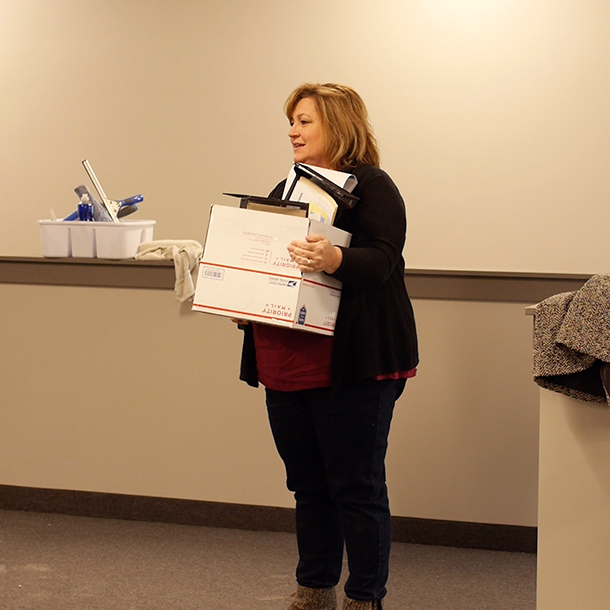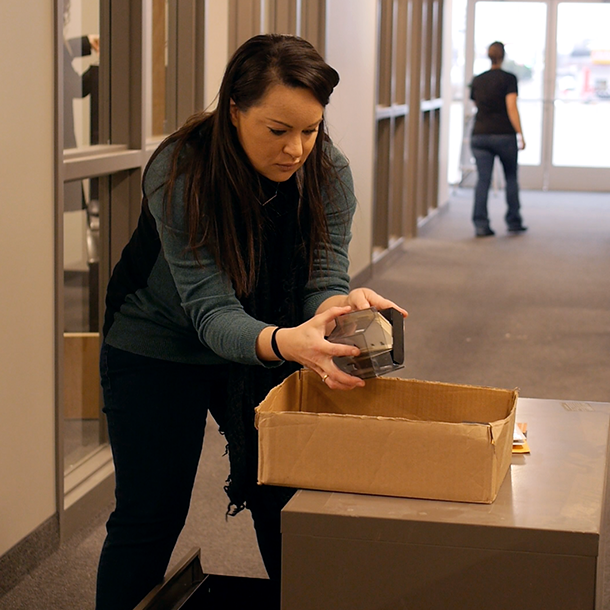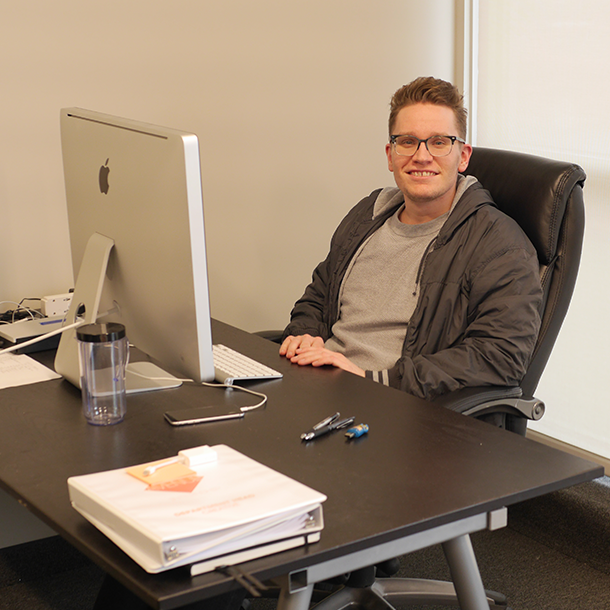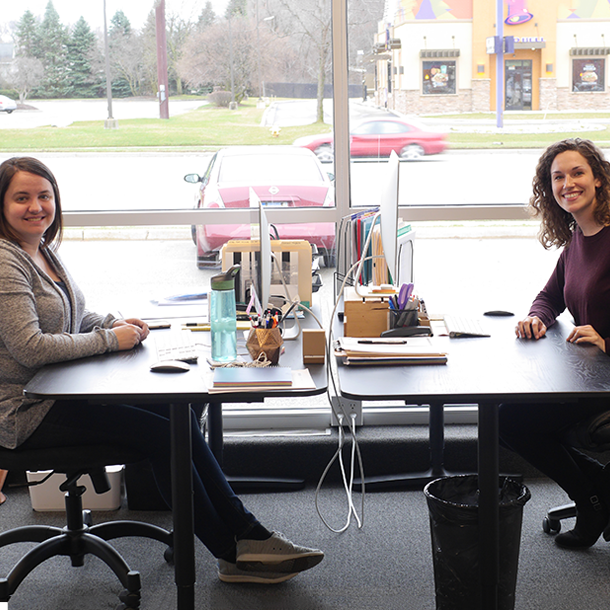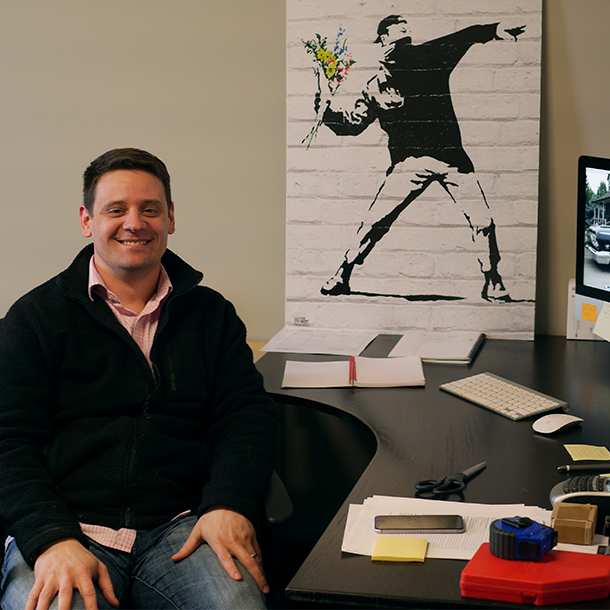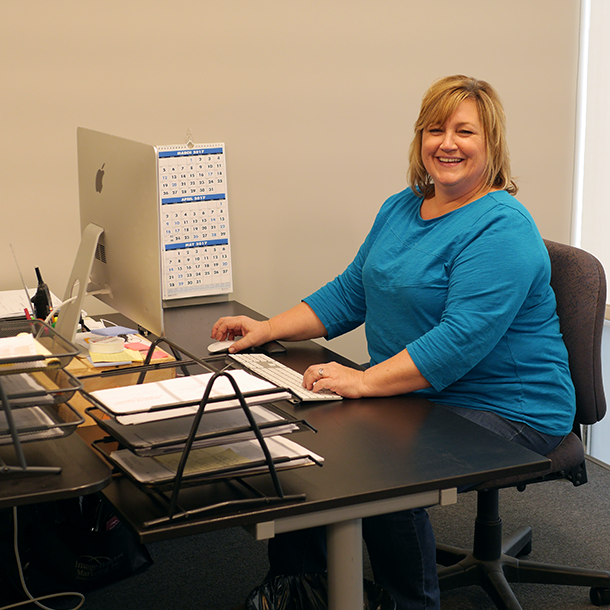 Update | April 5, 2017
Sound the trumpet! Launch the fireworks! The carpet is in, the painting is done, and the ceilings are finished for the office space in the building! The office staff and Revolution Team were able to move out of The Point Caledonia and in to the building mid-March. Everyone has been settling in and loving it! We want to say a huge THANK YOU to everyone from The Point Caledonia who graciously allowed the office to use space at the building for the temporary offices.
Earlier in March, we had a clean up day at the building and had around fifteen people come and lend a hand with washing windows, running wires, minor landscaping, sweeping, and picking up trash. Starting at 6a, we had people showing up all day who were ready and willing to help! We plan to continue having clean up days as we move forward.
This is such an exciting time for us as we make room in all areas of life. We have gone through all the hoops for the city and have worked with great people at the Building Inspection Division. Countless times we've been warned, "Oh, the city won't let you do that!" yet the city has approved what we've asked for! Psalm 127:1 tells us "Unless the LORD builds the house, those who build it labor in vain." God is certainly with and for us as we contine to work on the building and he deserves all the credit and all the glory!
The next step for us is beginning demolition on the rest of the building space. We have seen great favor and believe we will continue to see favor! Please continue to pray for great blessing on all the moving parts involved in this project to keep it moving forward!
Our goal is and will continue to be to Make Room for more people to experience and be impacted by the power of God!
Update | March 12, 2017
Hear from Nerys Evans as she shares on why its important to Make Room for the Administration at The Point Church.
Update | February 12, 2017
Hear from Kayla Kasica about why it's important we Make Room to grow our impact and reach through our Training and Equipping facilities.
Update | January 29, 2017
Hear from Amanda Gibson on why its important we Make Room for the next generation and invest in our Kids Ministry.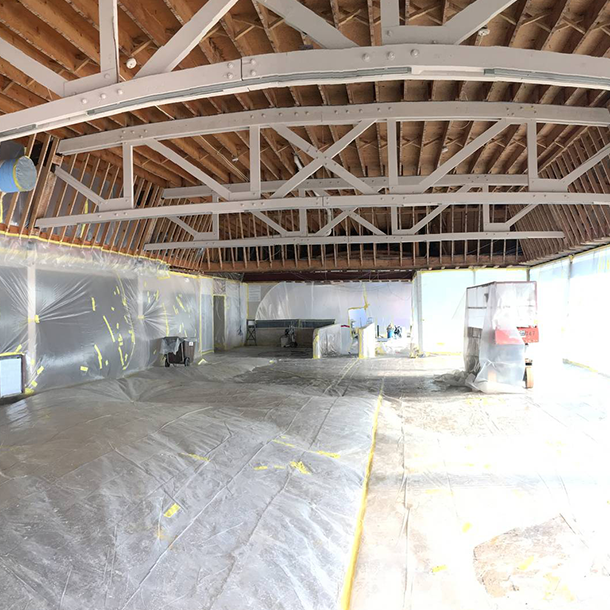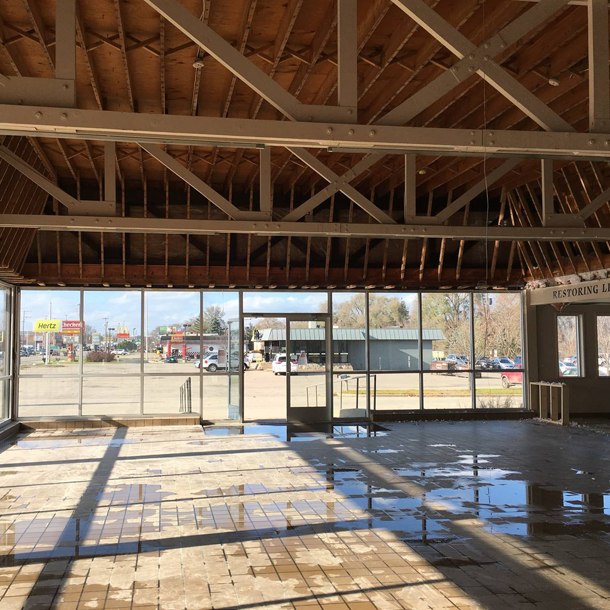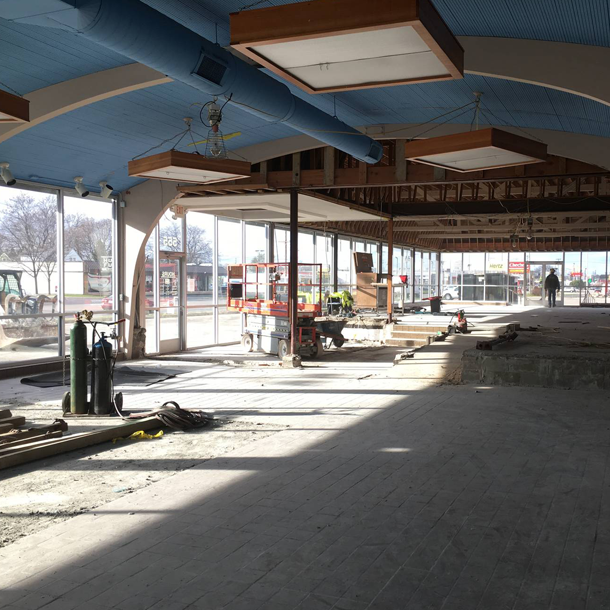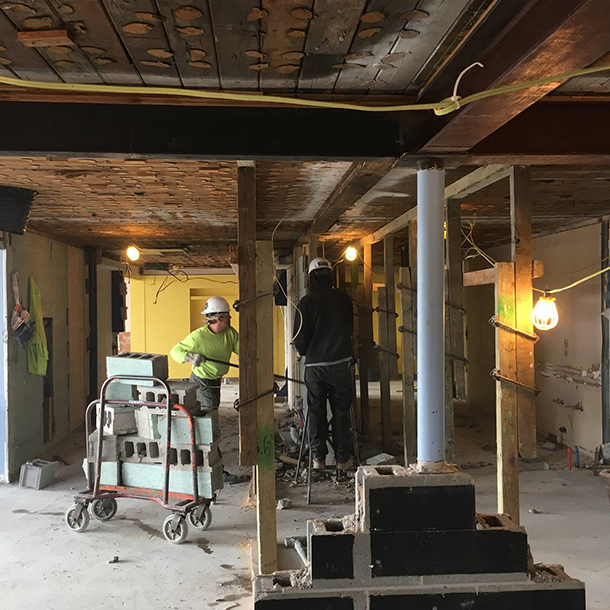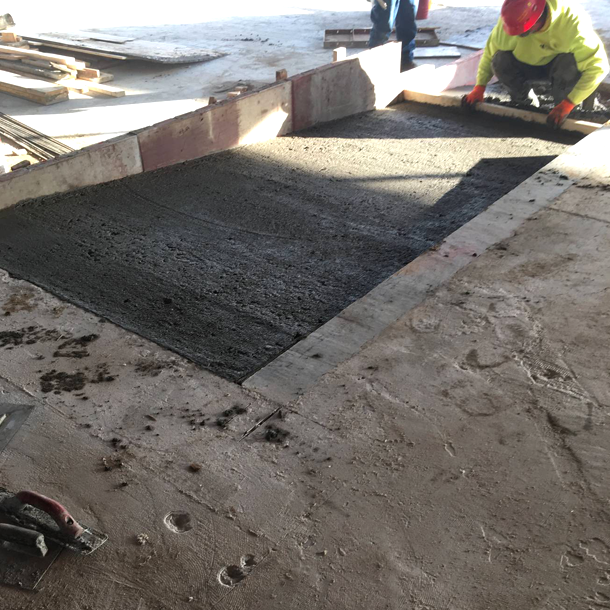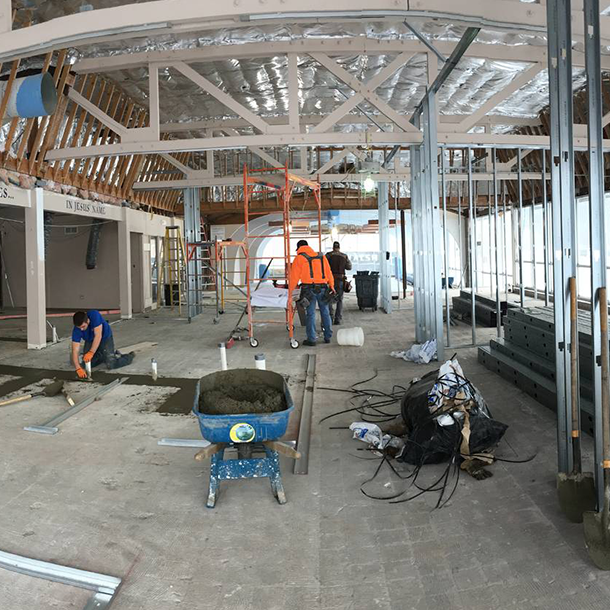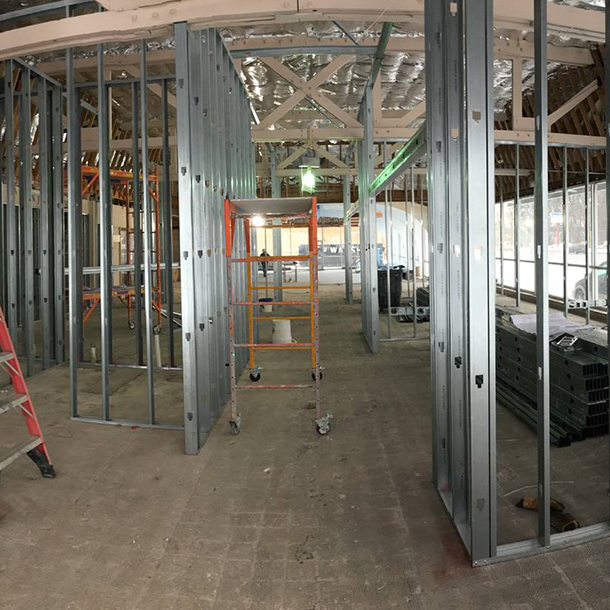 Update | January 18, 2017
The Make Room campaign has been gathering funds for the new Grand Rapids facility, which will be the new hub for The Point campuses. This new facility fund launched in July, and we have seen incredible generosity.
We want to say a massive THANK YOU to everyone who has prayed and sown into our Make Room New Facility Fund. We reached our goal of $100,000 in 6 months, and we are so proud of everyone who has contributed in any way. You are truly wonderful people!
Now that we have achieved this, we want to give you an update on what we're up to and what's next for us and the new building.
First Steps
As you can understand, with old buildings, surprises sometimes show up. When we began our demolition on the first phase of this project, we found a good amount of asbestos that needed to be removed safely. Removing this has adjusted our timeline, but we are believing God that He will make up the time as we continue to push forward. The asbestos removal and demolition finished on December 14, and from there we had our concrete contractor come in to pour a new set of stairs and a ramp. We have also had a masonry company come in to patch openings, frame windows, and repair a couple of walls.
The Interior
The plumbing contractor came in next and ran new pipes for a couple bathrooms and sinks in the office area. As of January 18, we have the interior contractors working and about 75% of the internal construction is complete with the framing of the rooms and walls for the offices and kids classrooms. We are hoping to have the electrical inspections complete by the end of mid-January and start hanging drywall at the end of January. We will continue to have contractors and volunteers help us complete different portions of the project as we move ahead. We are hoping and planning on having the offices and kids' classrooms completed by the end of February, unless there are unforeseen complications.
Looking Ahead
There is a word over the building that says we will find, "Grace upon Grace upon Grace." Even though there have been surprises that we have had to deal with, God's favor and grace have been on us since the beginning. We have seen this grace with the contractors that we hired and from the people with the city we have dealt with. So far, over $100,000 has been given to the church from contractors who either wrote off labor or gave us discounts on the cost. We are believing God for even more favor and grace as we continue on this exciting adventure.
Please continue to pray for great favor, skill, and speed on all that is involved to keep this project moving forward.
Our vision is to Make Room for people to experience and be impacted by the power of God.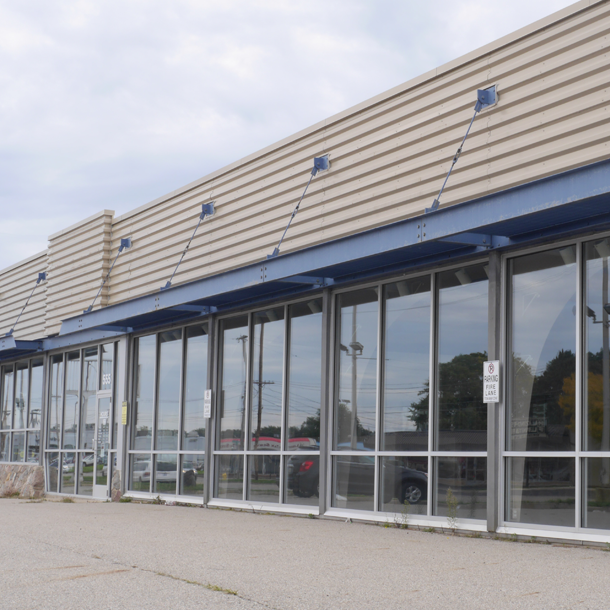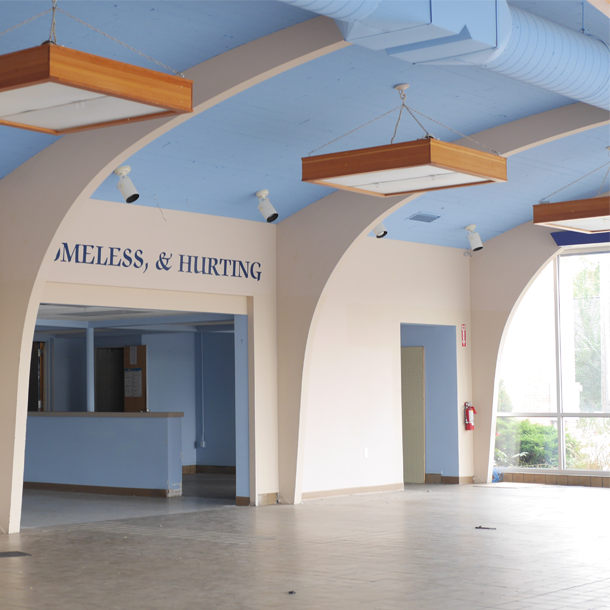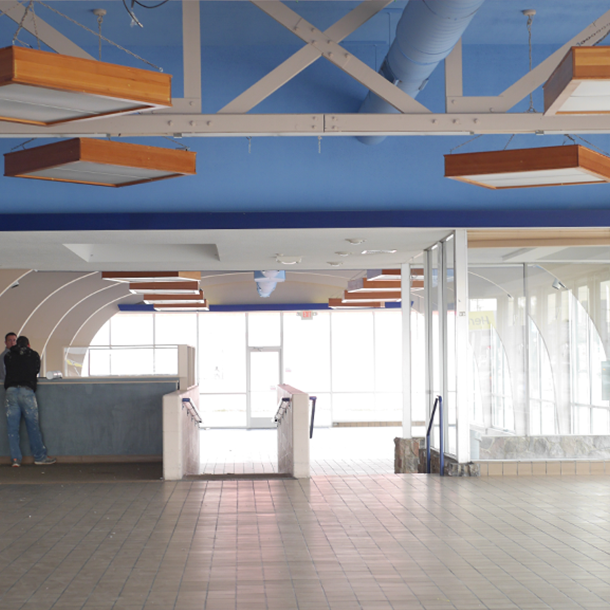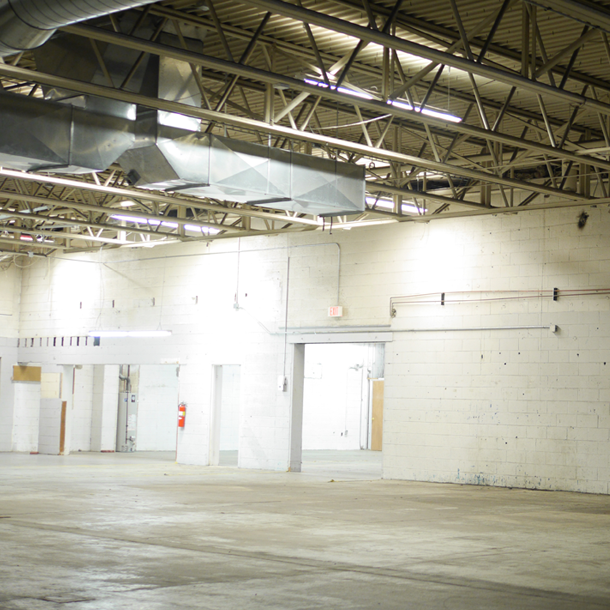 Update | November 25, 2016
We want to thank all of the wonderful families and individuals who have pledged and given into the Make Room fund so far. This campaign is collecting resource, so we can develop and construct our new Grand Rapids facility.
We wanted to give you an update on our New Facility Fund. As of the last week in November 2016, our current total income is $64,967.67, with $18,013.00 outstanding in pledges.
This Sunday, November 26, is our Make Room Sunday. We will broadcast a video across our West Michigan campuses that gives an update on the campaign. It explains that we are not presently on track to meet our goal for the end of the year. But, we still have time, and we want to finish the year off strong so that we can stay on track for all that is ahead of us with our New Facility.
If we could ask one thing of you: if you have not given yet, would you pray and ask God about what He wants you to give? Let's not be conservative givers, but let's be a people of faith who will see God do amazing things.
You can give at any of our campuses using our Make Room New Facility Fund envelopes, which are located at the Make Room tables, along with the New Facility building plans where you will be able to see how the building will take shape. You can also give online at thepointchurch.com/give.
Update | October 16, 2016
Hear from Keane and Melissa Hughes as they share why it's important to Make Room and what they are the most excited about in this next season.
Update | September 18, 2016
Hear Jeff and Danette Johnson share their journey and find out why it's important to Make Room.
Update | August 21, 2016
Hear from Jeff and Gayle Kraft as they share their amazing story about family and find out why it's important to Make Room.
Update | July 17, 2016
Hear Kyle and Katie Bultman share about the impact of community and find out why it's important to Make Room.